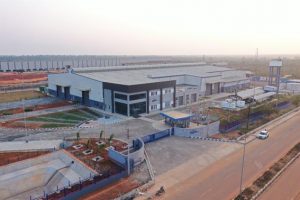 LAULAGUN BEARINGS is proud to announce that the new facility in India, located in Thervoy Kandigai, near the city of Chennai, is fully operational.
This facility is already certified under ISO-9001 and ISO-45001 under DNV-GL.
This is a benchmark facility in terms of quality and efficiency that benefits from the experience gained by LAULAGUN BEARINGS over more than 40 years.
It is the result of our commitment to follow and support our customers in the wind turbine market and allows the company to expand its worldwide exposure in the renewable energy industry.
We sincerely appreciate and would like to thank all the customers who are supporting us in order to ensure that this challenge is a success.